Salam,
Dapat email ni semalam, "Kindly be informed that Jusco will be having their J-Card Day... As usual we expecting huge crowd during this...
", dari opis maintainance.
Madness siot!!!
My usual parking spot taken. Kena parked jauh giler...Then naik pi McD tapau sarapan kiriman boss ZwanZwan tengok McD penuh!!!
Q nak pi order pun makan masa 5 minit. Madness!!!
Ramai oreng-oreng bersidai kat tepi grill tunggu orang Jusco buka gate.Dari yang tua bongkok ke kecik dok isap jari... Semua ada.Yang Melayu dengan baju biasa, beg besaq dan kasut tinggi.Tetapi kaum Cina lebih cerdik! Depa pakai kasut sport! Hahahahhha...
Yang bapak-bapak semua muka toyek jer.Samada risau duit akan terbang or rimas kena jaga anak while isteri 'berperang' or ngantuk dipaksa bangun awal untuk acara gilang-gemilang ini.
Yang mak-mak, toksah cakap la. Muka bertenaga, teruja, bersemangat dan macam-macam lagi lah, semua sebab J-Card Sales.
Seriusly, me bersyukur sangat me tak berapa minat bershopping... so tak heran sangat nak join J-Card Sales ni.Takut ada yang masuk sepital sebab kena lepuk berebut barang dengan me :P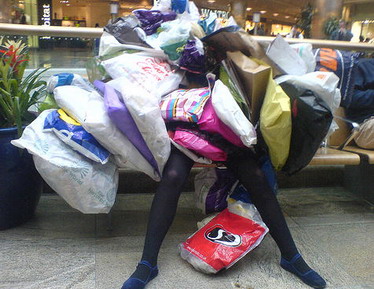 pic from: http://thephoenix.com