Salam,

Tag dari Maria... noti noti dia ni :P

1. what is the most important thing in your life ?
Satu benda jer ke? er... Udara bleh? heheheheh....

ok ok tukar lah....
Family :D
2. what is the last thing you bought with your own money ?
2 Auntie Anne's
chocolate mint Pretzels dan lemonade kat Sunway Pyramid semalam.


3. where do you wish to get married ?
Tepi pantai waktu sunset, then xtvt meronggeng sampai tengah malam. Menu Lauk kampung + ikan bakar. SEDAPNYA!!!


4. how old do you think you will get permanently owned by your lover ?
Er... kalau tanak kena own 100% bleh tak?

99% own by ZwanZwan, 1% tu Allah punya.


5. are you in love ?
Madly!


6. where was the last restaurant you had dinner at ?
Pizza Hut dgn member opis then demam 3 hari. kui kui kui


7. name the latest book you bought ?
Beli ka? Demmmm.... Ujang


8. what is your full name ?
Nurul Aznil... nama bapak me refuse letak.


9. do you prefer mother or father?
Mother of cause! father is just another noun to me!


10. name a person that you really wish to meet in your real life for the first time
My 2 suppose to be baby... we named them Aliff & Pretty Zinta
11. christina or britney?
Christina, better vocal! Less drama..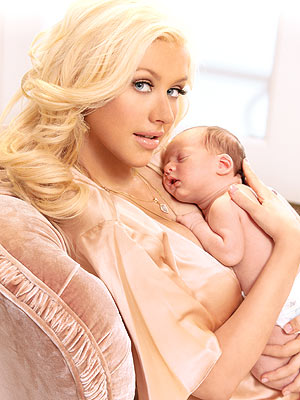 12. do you do your own laundry ?




Yup!



13. the most exciting place you want to go ?


Selalu sebut London, London... tapi buat masa ni, dapat pi Pangkor pun dah cukup seronok!



14. hugs or kisses ?


Hugs if ZwanZwan demam, like today...



15. point out five things about the person who tagged you


i. Maria baik hati


ii. Maria punya senyum yang manis
iii. Maria noti noti suka tag me :P


iv. Maria geng BF


v. Maria punya anak... Nawfal, sungguh encem lagi well behave!

16. eight things i'm passionate about


i. makan


ii. tidur


iii. tgk tv




iv. sales cadar & my cadar collection


v. my anak-anak bulu


vi. my family




vii. my anak (which at the moment tinggal gambar jer)




viii. my ZwanZwan



17

. eight books i have read recently




i. ujang




ii. ujang bumper raya puasa


iii. ujang bumper puasa
iv. ujang
v. Buku OUM Pemerhatian dan Penilaian Kanak-Kanak
vi. Buku OUM Permuafakatan Keluarga dan Masyarakat Dalam Perkembangan Awal Kanak-Kanak
vii. Buku OUM Perkembangan dan Pembelajaran Kanak-Kanak


viii. Peter Rabbit's Giant StoryBook
18. eight songs i've been listening over and over again
i. everything is everything - Phoenix
ii. gone - n'sync
iii. heartbreaker - will.i.am

iv. lucky - jason mraz
v. my love - justin timbelake

vi. 1000 tahun - imran almain

vii. hanya kau yang mampu - aizat

viii. insatiable - darren hayes


19. eight things i learned this year
i. anak itu pinjam-pinjaman

ii. bersabar, rehat, nantikan kejutan dari-Nya
iii. kaduk naik junjung masih ada

iv. learned to love

BLACK

!

v. belajar masak nasi tomato

vi. belajar masak sambal tumis super sedap!

vii. kalau buat kerja sungguh-sungguh, dlm masa singkat pun sure jadi, contoh my projek langsir
viii. nak parking jgn ambil side byk sgt, nanti keter sagat divider jalan :(


20. eight people you tag
i.
aan

ii.
adam
iii.
del

iv.

v.

vi.
vii.

viii.

piccy from:


http://www.ericas.com




http://img2.timeinc.net